About Root Canal Treatment
Injured or deteriorating teeth are usually addressed with a filling or another kind of treatment if they are detected and managed in a timely manner. But when the bacteria reaches the center of the toothalso known as the pulp root canal therapy is sometimes needed to return dental wellness and protect the tooth from removal. A root canal is a specialized therapy provided at DentalWorks - Hyperlingo to remove infected inner tooth tissue and strengthen the affected tooth to regain oral health. Dr. Dentist Two improves infected or structurally damaged teeth utilizing careful root canal therapy and employs sedation techniques to further boost patient relaxation. If you have a significantly decayed or infected tooth, call our City, ST practice as soon as possible to hear about the advantages of delicate root canal therapy.
Reviews
"Staff is amazing! Would highly recommend."
- R.D. /
Google /
Feb 13, 2020
"The staff is always friendly when I visit. They go out of their way to make you feel comfortable."
- R.P. /
Google /
Jan 18, 2020
"The dental hygienist that cleaned my teeth was friendly, gentle and very thorough. I usually have lots of staining from drinking coffee and most hygienist will not remove all of it but Lauren did. My teeth haven't looked this great in 25 years! Thank you Lauren you are the best!"
- E.B. /
Google /
Oct 26, 2019
"good dentist and nice service.Francis Song, MD, MHP, MS"
- F.S. /
Google /
Oct 17, 2019
"I had to switch dentists because of insurance and I am glad I did! The staff is friendly and accommodating, the hygienist, Lauren, was extremely thorough and the dentist was very professional. I will continue seeing this group from now on."
- F.P. /
Google /
Oct 02, 2019
Previous
Next
Are You a Candidate for a Root Canal?
Infected tooth pulp may be attributed to significant cavities, a major crack, or an injury. can do an x-ray and perform evaluation to determine if a root canal or another option is necessary to assuage tooth discomfort and save your health.
Often-occurring symptoms that might indicate the need for a root canal include shooting or throbbing toothaches, other lasting dental discomfort, aching from chewing, and sensitivity to elevated and cool temperatures. You might also have swelling focused on the face or gum tissues, a large lump near the gum tissues, or discoloration of a tooth after an injury.
Advanced techniques are used to help enhance an individual's comfort throughout a root canal procedure. At DentalWorks - Hyperlingo, root canals are carried out under local anesthesia, which can be offered jointly with sedation methods to allow for enhanced comfort. As soon as the tooth is numb, a screen is placed to safeguard the patient's oral structureshe impacted tooth will be reached via a tiny hole made in the top of the tooth. The pulpthe structure that holds the neural tissue and blood storage for the tooth will be extracted, and the region will be reshaped with professional tools prior to being fully disinfected. should then protect the affected tooth with a high-quality substance and finish it off with a sedative filling to promote the rehabilitation period.
Root Canal Therapy Following Your Treatment
The amount of oral discomfort you were having prior to your endodontic procedure should begin to subside as soon as the root canal is complete. Nonprescription pain medication can also be utilized to decrease any discomfort or inflammation that occurs following your treatment. will schedule a follow-up consultation a couple of weeks later so that they can monitor your recovery. Teeth restored with endodontic therapy are at an elevated risk of trauma and typically need the shielding properties of a dental crown once totally recovered. A dental restoration may then be designed to return the function and appearance to your tooth.
Insurance Coverage for Root Canals
Generally, this particular treatment is covered in part by dental insurance programs. A member of our front desk team will get in touch with your provider and relay any remaining personal costs. At DentalWorks - Hyperlingo, we are able to accept a range of accessible payment methods and might help you find affordable medical financing alternatives.
FAQ ABOUT ROOT CANAL THERApy
What is a root canal?
The term "root canal" refers to the tiny, narrow passageways that branch from a central, hollow space in your tooth (called the pulp chamber) down to the ends of the tooth roots. A root canal procedure is used to save the tooth if the soft tissue deep inside of it (also known as the pulp) becomes acutely inflamed or infected.
What causes the need for a root canal?
If the tooth pulp becomes inflamed or infected, the tissue needs to be removed in order to save the tooth and stop the infection from spreading. A root canal is needed when bacteria reaches the nerve either from a large cavity, a crack in the tooth, or trauma to the tooth.
Is a root canal painful?
A root canal normally causes no more discomfort that a filling. The infection that makes the treatment necessary is what's painful because it is inflaming the tissue that has lots of nerves and is very sensitive. A root canal treatment actually relieves this pain.
How long will a root canal last?
With proper care, a restored tooth from a root canal treatment can last a lifetime.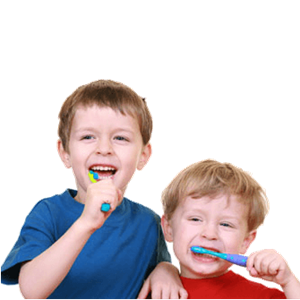 Root Canal Therapy Save Your Tooth and Smile
Cracked or abscessed teeth might cause any number of dental and total health conditions if neglected or not taken care of. Nevertheless, because of advances in modern dental care, a root canal at DentalWorks - Hyperlingo could be an efficient way to preserve your tooth and, ultimately, your dental health. Call our facility in City, ST to schedule a consultation with to find out about our methods for endodontic treatment.
Related Procedures
Related Posts