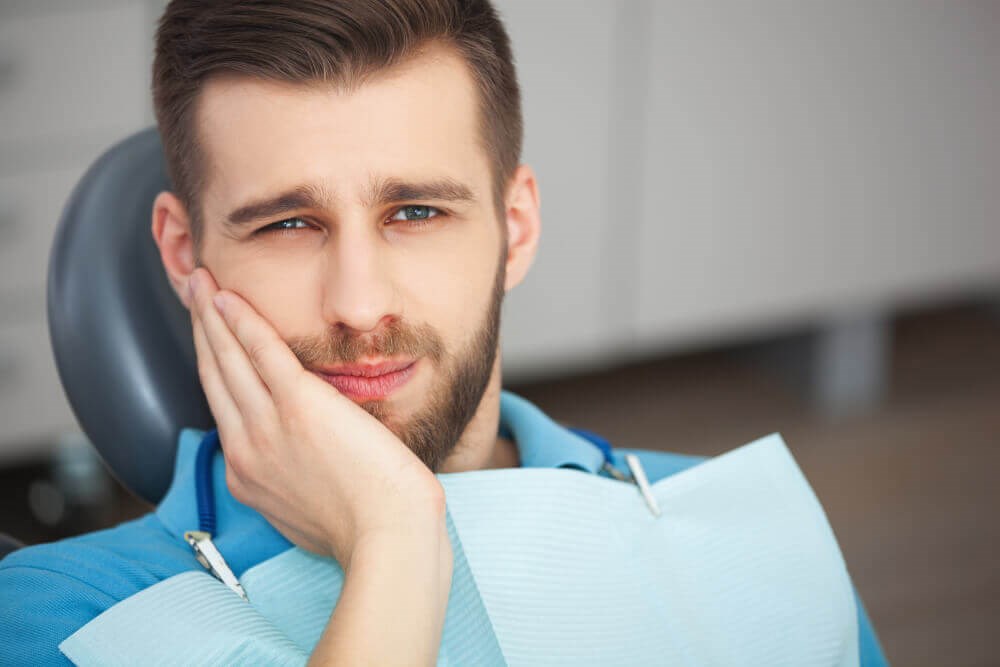 DENTAL EMERGENCIES: KNOW WHAT ONE IS AND WHAT TO DO
Even though you might not be in a position to prepare for injuries and accidents, you can be ready for the way you manage a dental crisis. You might want to know: What exactly counts as a dental crisis? Should I contact a dentist in Dublin, OH? What should I do when I lose a tooth? All of these are really great questions, which our staff at DentalWorks - Dublin wants to help you with. If anything occurs to you or someone you know, we're available to assist you with urgent treatment.
WHAT COUNTS AS A DENTAL EMERGENCY?
Basically, whenever you are feeling pain or something is missing, it's time to contact a dentist in Dublin, OH. If you're in doubt, contact a dentist to find out if you require urgent care. Here are a few of the most common dental crises we see at DentalWorks - Dublin:
CRACKED OR BROKEN TOOTH
A broken or cracked tooth ought to be treated quickly to prevent an infection. Although the crack may be little or difficult to see, you still need to get urgent attention from a dentist. With no treatment, a broken or cracked tooth may make it possible for bacteria and irritants to get into your pulp, resulting in pain and sensitivity.
A CUT IN YOUR GUMS
Just a little blood from your gums after flossing or brushing isn't great; however, it isn't a crisis. If a cut on your gums causes substantial bleeding or the wound does not stop in a few minutes, it's a dental crisis. Continue to keep pressure on the area using a sterile cloth as you get in touch with a dentist.
ACUTE TOOTH PAIN
Although all tooth pain ought to be mentioned to a dentist, acute tooth pain is a dental crisis. Sometimes, the beginning of tooth pain could be sudden and intense. In other cases, tooth pain can also start as mild and turn into acute pain as time passes. Whatever the situation, contact your dentist immediately to get treatment for acute tooth pain.
CHIPPED TOOTH
While a chip on your tooth might not seem like a big deal, it really is. Based on the size and location, a chip may expose the pulp of the tooth. This can lead to an abscess or infection if you don't get treatment, so contact your dentist if you chip a tooth.
LOST TOOTH
Your tooth can get knocked out when playing sports, a car crash, a regular mishap, and more. When a tooth gets knocked out of your mouth, gently pick the tooth up, wash it off as much as possible, then put the tooth in your cheek as you go to your dentist. Though your natural saliva is ideal for saving the tooth, milk can also be a good substitute.
DAMAGED RESTORATION
When a filling, crown, bridge, or any restoration is either loose or falls out, then contact your dentist straight away. Without the restoration, your teeth are more vulnerable to damage and infection.
WHAT TO DO BEFORE YOUR APPOINTMENT
If you or a relative is experiencing a dental emergency, speak to your dentist straight away. If you are unsure it's an emergency, please speak to your dentist. It's better to be safe than sorry when it involves your oral health. If you're contacting your dentist when their office is closed, then they may use a service that will connect you to a dentist in a crisis or have a message providing directions in the event of an emergency. When you talk to somebody to make your appointment, ask for suggestions on the best way to preserve a lost restoration or tooth.
EMERGENCY PROCEDURES
Based upon your specific dental crisis, your dentist will suggest an appropriate procedure. A broken or cracked tooth may be protected using a temporary crown or a bonding procedure using composite resin. If your tooth is knocked out, it may be saved if you preserved the tooth properly and got to the dentist quickly.
FOLLOWING UP AFTER A DENTAL CRISIS
Following your emergency appointment, make certain to adhere to any directions from your dentist. This may consist of following a soft or liquid foods diet, a round of antibiotics, or visiting for a follow-up. In the event you got a temporary crown, then your dentist will contact you when your custom crown is returned to their office so that it can be set. Based on the condition of your mouth, your dentist might suggest scheduling your next oral health examination sooner or more frequently to help catch issues before they turn into dental crises.
AVOIDING DENTAL CRISES
Occasionally mishaps cannot be prevented, but if you would love to do as much as you can to prevent dental crises, here are some of our tips:
GOOD HOME CARE
Creating and adhering to a good home oral hygiene regimen is able to help you prevent issues such as cavities and gum disease, which may become a painful dental crisis. You should brush your teeth two times a day and floss one time a day for healthy gums and teeth. Should you require assistance with your flossing or brushing technique, ask your dental staff at your next visit.
BI-ANNUAL DENTIST APPOINTMENTS
Seeing your dentist in Dublin, OH at least two times per year can help you stay away from dental crises. In your examination, your dentist may diagnose and address problems, such as gum disease or a cavity, before they become pain. Your dentist will also assess the condition of any restorations, so that they can ascertain whether they need to be mended or replaced.
WEAR A MOUTH GUARD
When you're playing a contact sport, such as hockey or football, an athletic mouth guard is most likely required. But a mouth guard is a good accessory for virtually any game when you may knock a tooth out, such as skateboarding. DentalWorks - Dublin provides custom-made mouth guards for comfort and security.
WATCH WHAT YOU EAT
Avoid biting hard candies and ice since this may cause cracks and chips in your teeth. If you've got a restoration (bridge or crown), you may need to avoid sticky foods, such as caramel, because these may pull them out.