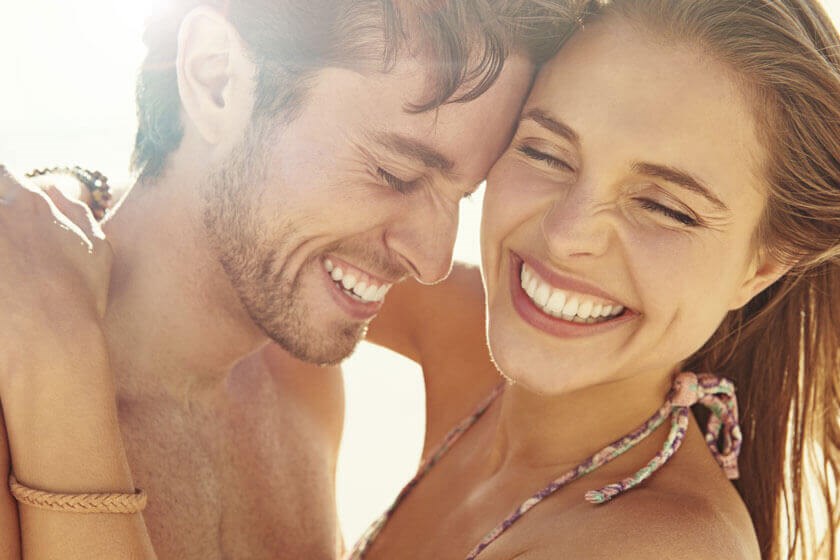 HOW FRESH IS YOUR BREATH?
There's few things that make it hard to enjoy a romantic encounter like bad breath. While everybody has bad breath sometimes, some individuals battle chronic or severe bad breath. Also called halitosis, stressing about bad breath may be an issue for women and men at any age. If you struggle with bad breath, then schedule a consultation with a dentist in Dublin, OH to discover if a larger problem is causing your bad breath and what you could do to treat it. Our staff at DentalWorks - Dublin reviews a few of the most common causes of halitosis, the way you're able to treat bad breath, and ways to prevent breath issues in this article.
WHAT CAUSES BAD BREATH?
STINKY FOODS
Onions, garlic, specific spices, as well as coffee all cause smells that linger after you brush your teeth or had a mint. The odor of those foods may linger as long they're being digested.
USING TOBACCO PRODUCTS
Smoking cigarettes or using other tobacco products can give you halitosis. This bad odor may often be a problem for other people, even when you don't.
CHRONIC ACID REFLUX
Acid reflux is bad for your breath and stomach. The acid in your gut can get trapped in your mouth, leaving you with halitosis.
IMPROPER DENTAL CARE
In case you don't brush and floss daily or if you're not doing it properly, you might have halitosis. Leaving pieces of food in your mouth can also lead to dental decay (cavities) and gum disease.
DRY MOUTH
A healthy production of saliva in your mouth helps to wash away debris and bacteria that lead to halitosis and other issues. When you've got a dry mouth, then this may be leading to your halitosis.
AN INFECTION
Halitosis can be a sign of a bigger issue. An oral disease (for example, gum disease or a cavity) may give you bad breath when it's not treated.
DIAGNOSING BAD BREATH
If you've got persistent bad breath, then schedule a dental health exam with a dentist in Dublin, OH. Be ready to discuss what you eat, oral hygiene habits, when your problems with bad breath began, along with your health history. This can help your dentist diagnose the cause of your bad breath. For the examination, your dentist will assess the health of your gums, teeth, and jaw, in addition to checking your neck for swelling and lumps. X-rays and other tests may be needed to help your dentist identify the issue. As soon as your exam is complete, your dentist will speak with you about what they found and treatment choices to improve your breath.
TREATING BAD BREATH
At DentalWorks - Dublin, we provide personalized treatment strategies to remove your halitosis issue. The plan your dentist suggests to improve your breath will depend on the cause. Your therapy might be as straightforward as altering your home dental regimen or going to your dentist three or more times a year for deep cleanings. In case you've got a dental abscess, you might require root canal therapy. Halitosis brought on by gum disease may be improved with a scaling and root planing treatment or periodontal surgery. Your dentist might also suggest seeing your regular doctor in case your halitosis is connected to acid reflux or a different medical issue.
AVOIDING BAD BREATH
BRUSH TWICE DAILY
Eliminate food debris and bad smells by brushing your teeth two times per day. Speak with your dental team about correct brushing technique and whether they suggest a particular toothpaste. It may help to try cleaning your teeth after you eat breakfast rather than first thing when you wake up.
DAILY FLOSSING
Ensure that you're also removing the germs and debris trapped in your teeth by using dental floss once a day. Try flossing before you brush, which means you can wash away everything, rather than simply transferring it around your mouth.
RINSE WITH MOUTHWASH
When you can't brush after you eat or drink, use mouthwash. Better than sugary breath mints, a mouthwash can wash away germs and debris to give you better breath.
BRUSH YOUR TONGUE
Once you have brushed and flossed, gently brush your tongue. Many people use special tongue scrapers or brushes, but your normal toothpaste and toothbrush should be sufficient to eliminate bacteria and smells.
STOP SMOKING
Lower your chance of getting oral cancer and improve your breath by not using tobacco. Speak with your physician about tobacco cessation methods that might help you stop.
GO TO A DENTIST
As well as following a home dental hygiene routine daily, you should go see a dentist in Dublin, OH every six months. Dental cleanings address built-up tartar and plaque from your enamel that can contribute to halitosis. During your dental health examination, your dentist may diagnose and fix problems, such as gum disease or a cavity, which if it isn't treated, may lead to halitosis as well as other issues.
STAY HYDRATED
Clean away germs and lingering scents by staying hydrated. Drinking water during the day may also relieve dry mouth, which frequently contributes to halitosis.
ALTER WHAT YOU EAT
If you are concerned about bad breath, then consider avoiding onions, garlic, spicy foods, coffee, along with other common offenders of bad breath. When you do eat these foods, be sure to brush your teeth or rinse with mouthwash after to help minimize odors.
STOP HALITOSIS AT THE SOURCE
If you are always concerned about your breath or frequently popping mints, schedule a consultation with a dentist in Dublin, OH. At DentalWorks - Dublin, we work with patients to discover the origin of bad breath and develop a custom treatment program. You might need to tweak what you eat or improve your dental hygiene, but we will allow you to have better breath and more confidence when you're near someone special.