The most common procedure to treat gingivitis is scaling and root planing (SRP), which restores the health of the gums and teeth by deep cleaning below the gumline, then smoothing out the surface of the tooth to minimize future build up. After one or several SRP treatments at DentalWorks - Dublin in Dublin, OH by our dentists, the teeth and gums are usually restored to health and the patient'ss symptoms will start to clear.
Reviews
"I was in town for the Memorial Tournament and a tooth cracked. It was terribly painful. The staff got me right in and took great care of me in a time of need. Super experience. Dr Lee was very nice and fit me into a busy schedule. 5 stars!!"
- M.B. /
Google /
Jun 08, 2019
"My appointment went wonderfully! I was going in for a laser treatment, and the staff was very kind. The treatment itself was very reasonably priced, and I'm already feeling better- just 24 hours later. I'd say this office is a good place whether you're looking for a new dentist or just going for a simple procedure. They had me in and out in an hour- and it's only because I had to fill out some paperwork and contact my dental insurance for some id information. If you are prepared, then you'd be in and out even faster. Thanks again Dr. Jing Li and staff!"
- S.P. /
Google /
Apr 30, 2019
"The office is very clean and staffs are very friendly, welcoming, and helpful. I hope they remain this way ."
- S.R. /
Google /
Mar 23, 2019
"At 67 I've had extensive dental work and felt dentures would solve the need for ongoing, expensive procedures. The staff is exceptional. After an evaluation, Dr. Li persuaded me to go with a plan to give me the smile I hadn't had for decades. So now it begins an I am SO EXCITED! Stay tuned..."
- D.W. /
Google /
Feb 16, 2019
"Workers are great and friendly! The appointment went smoothly!"
- B.W. /
Google /
Jan 23, 2019
Previous
Next
For the SRP treatment, our dentists will put local anesthesia on the areas being treated. Sedation can be added to help the patient remain calm and comfortable during the treatment. To reach all areas of the gum pockets and remove the tartar and plaque that has built up, our dentists will use a hand scaling instrument or an ultrasonic cleaner. After the gum pocket is cleaned, our dentists will minimize the places where tartar and plaque can become stuck by smoothing (planing) the enamel of the tooth. Following the treatment, the gum tissue can start to repair and reattach properly to the tooth root. Some patients may need more than one procedure to achieve their ideal results.
After the SRP procedure is done, patients might have some inflammation or bleeding of the gums for a few days. To keep the gums and teeth clean after the SRP treatment, patients should talk about correct techniques for brushing and flossing so they can establish a good home care practice. Patients should also be certain to make an appointment for dental exams at least once a year at DentalWorks - Dublin or as recommended by our dentists. Our dentists will usually schedule a follow up appointment 2 - 4 months after the treatment to check the patient's progress.
Because SRP is usually a medically necessary procedure for gum disease, most dental insurance policies will pay for some or all of the expenses of the treatment. DentalWorks - Dublin will contact the patient's insurance company to determine their specific coverage and personal expenses. Patients can also discuss payment methods and financing plans while they have their consultation with our dentists.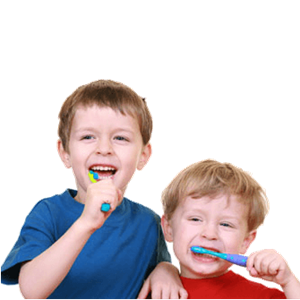 To prevent more advanced stages of periodontal disease, scaling and root planing (SRP) at DentalWorks - Dublin in Dublin, OH is an effective, nonsurgical procedure that may help to stop symptoms like bad breath, bleeding gums, gum recession and loose teeth. Scaling and root planing by our dentists get your dental health back on track so you can have a beautiful, healthy smile.
Related Procedures