If the spongy interior area of the tooth (or pulp) becomes infected, it can cause a lot of discomfort and the entire tooth begins to die if the infection is not stopped. A root canal therapy by our dentists at DentalWorks - Dublin in Dublin, OH takes out the infected pulp from the tooth, which can save the tooth and permit proper healing start. To strengthen and protect the tooth after the pulp is taken out, a filling material can be injected inside the tooth or a dental crown can be placed over the tooth by our dentists. If the infection is not treated, other teeth may become infected, not to mention that the bacteria may enter the blood stream and infect another parts of the body. At DentalWorks - Dublin in Dublin, OH, our dentists offer root canal therapies to help patients and restore their dental health.
Reviews
"At 67 I've had extensive dental work and felt dentures would solve the need for ongoing, expensive procedures. The staff is exceptional. After an evaluation, Dr. Li persuaded me to go with a plan to give me the smile I hadn't had for decades. So now it begins an I am SO EXCITED! Stay tuned..."
- D.W. /
Google /
Feb 16, 2019
"Workers are great and friendly! The appointment went smoothly!"
- B.W. /
Google /
Jan 23, 2019
"Dr. Lee is awesome - very friendly and professional!"
- E.S. /
Google /
Dec 18, 2018
"Excellent service!"
- V.M. /
Google /
Aug 10, 2018
"Great very helpful staff and great service"
- S.J. /
Google /
Jul 25, 2018
Previous
Next
A root canal treatment is usually performed with local anesthesia to desensitize the teeth and gums, plus our dentists may add sedation as needed. Our dentists will remove the pulp from the infected tooth or teeth, then our dentists will place a crown or inject filling material. Some patients are at higher risk of developing a bacterial infection (usually patients with heart problems like artificial heart valves and congenital defects), so our dentists may prescribe a round of antibiotics both before and after the root canal treatment.
If only local sedation is given, the patient should be allowed to drive and recover at home, but some sedation methods may require the patient to have a responsible adult pick them up. Patients will experience short-term numbness and some patients may experience minor pain that can usually be treated with an over-the-counter painkiller. If a temporary cap was placed on top of the infected tooth, the custom made crown will be positioned and fitted by our dentists at a separate appointment. Following a root canal, dental care including flossing and brushing at home, as well as visits to DentalWorks - Dublin as recommended by our dentists are important to maintain the health of the treated tooth or teeth.
A root canal procedure is usually paid in part by the individual's dental insurance, but it may not pay additional costs for emergency treatment. Our dentists at DentalWorks - Dublin in Dublin, OH take several methods of payment and DentalWorks - Dublin can help individuals with financing, if needed.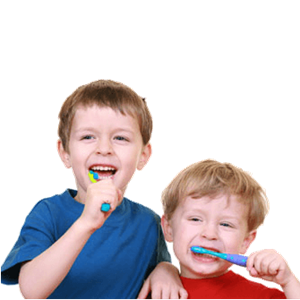 To relieve your pain and prevent more serious dental health problems, do not avoid talking with our dentists regarding root canal therapies. With modern dental tools and methods, plus sedation options at DentalWorks - Dublin in Dublin, OH, fixing an infected tooth does not have to be painful or time consuming.
Related Procedures