About Dental Bonds and Contour
For certain cosmetic concerns, such as cracks, stains, and chips, dental bonding and contouring at DentalWorks - Dublin in Dublin, OH offers a more beautiful and healthy smile. Fixing the teeth with dental bonding is one of the quickest cosmetic dental procedures at DentalWorks - Dublin by our dentists that uses a resin solution to mask subtle aesthetic irregularities. The resin substance is a natural appearing match to the real teeth so it appears invisible. This treatment is also used to create a tooth appearance that looks longer. This aesthetic procedure fills in small gaps between the teeth, and reshapes the edges for a straight and natural look resulting in high-quality smile.
Reviews
"I was in town for the Memorial Tournament and a tooth cracked. It was terribly painful. The staff got me right in and took great care of me in a time of need. Super experience. Dr Lee was very nice and fit me into a busy schedule. 5 stars!!"
- M.B. /
Google /
Jun 08, 2019
"My appointment went wonderfully! I was going in for a laser treatment, and the staff was very kind. The treatment itself was very reasonably priced, and I'm already feeling better- just 24 hours later. I'd say this office is a good place whether you're looking for a new dentist or just going for a simple procedure. They had me in and out in an hour- and it's only because I had to fill out some paperwork and contact my dental insurance for some id information. If you are prepared, then you'd be in and out even faster. Thanks again Dr. Jing Li and staff!"
- S.P. /
Google /
Apr 30, 2019
"The office is very clean and staffs are very friendly, welcoming, and helpful. I hope they remain this way ."
- S.R. /
Google /
Mar 23, 2019
"At 67 I've had extensive dental work and felt dentures would solve the need for ongoing, expensive procedures. The staff is exceptional. After an evaluation, Dr. Li persuaded me to go with a plan to give me the smile I hadn't had for decades. So now it begins an I am SO EXCITED! Stay tuned..."
- D.W. /
Google /
Feb 16, 2019
"Workers are great and friendly! The appointment went smoothly!"
- B.W. /
Google /
Jan 23, 2019
Previous
Next
Dental bonding takes place in DentalWorks - Dublin's dental office and is generally pain-free thus there is no need for sedation. To prep the tooth and make it applicable for effective bonding, our dentists will engrave the top surface of the tooth and apply a special gel. Prior to application, the resin is created to mimic the patient's current tooth shade and then gently painted onto the surface. A special ray of light is applied to harden and cure the resin until it fully covers the treatment area. During the final step in this process, our dentists will polish and buff the tooth's surface to ensure the bonded teeth are even. The unbonded teeth may also be contoured and polished with special instruments to remove sharp edges.
Individuals at DentalWorks - Dublin may discover that their newly sealed and polished bonded teeth feel different at first, but patients eventually get used to the new addition to their smile. To prolong the lift of dental bonding, each patient should attend regular dental visits with our dentists. After your bonding and contouring procedure, patients should avoid staining foods and drinks, as well as smoking and teeth grinding. With good care, this cosmetic treatment can last up to a decade before an additional treatment is needed.
Dental bonding may be needed to repair a chipped or discolored tooth. Due to the fact that this is a cosmetic treatment, dental insurance might not cover the expense. If dental bonding is suggested to repair the teeth, insurance may apply. Our staff at DentalWorks - Dublin will contact each patient's insurance company to determine the coverage and overall fees. If insurance does not apply, our dentists at DentalWorks - Dublin are proud to offer convenient payment options.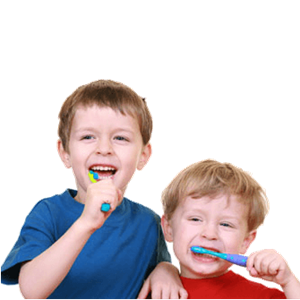 For beautiful improvement, dental contouring and bonding at DentalWorks - Dublin in Dublin, OH can create wonderful results in just one office visit. This treatment corrects chipped teeth for lasting results. As one of our most popular treatments, dental contouring and bonding by our dentists can give you the gorgeous smile you have dreamed of. Contact DentalWorks - Dublin today and see what dental bonding can provide for you.
Related Procedures